Work in Bronze Earrings 1 are higher end designs. All bronze-work is handmade by me. Because these designs are duplicated, the color will vary considerably. For this reason it's best to convo me by text or email to see what is available.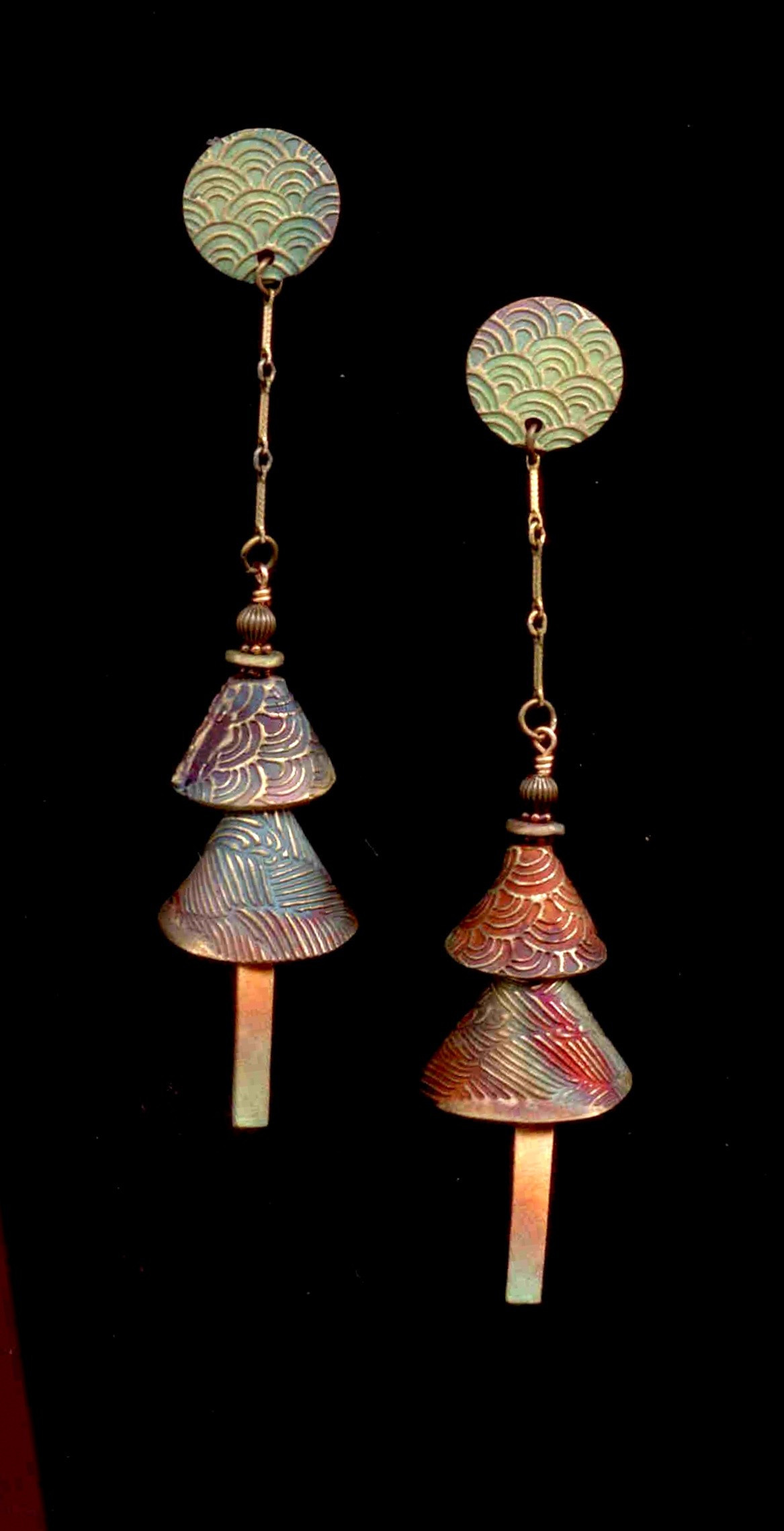 HELLO DALAI
Bronze bell earrrings
$92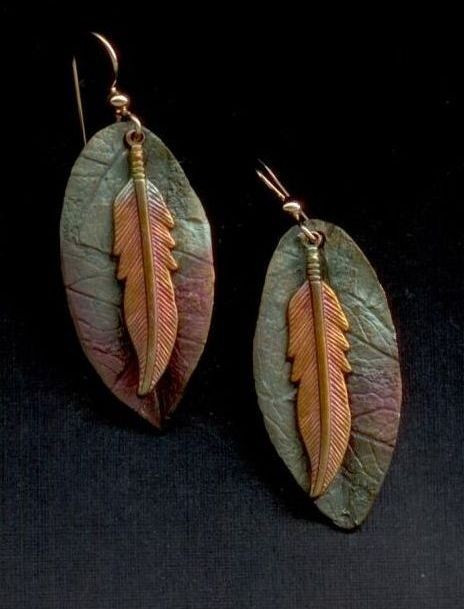 APACHE SUNSET 1-10
Bronze earrings, fold formed, brass feather stamping, gold filled ear wires. 20 x 40 mm
$42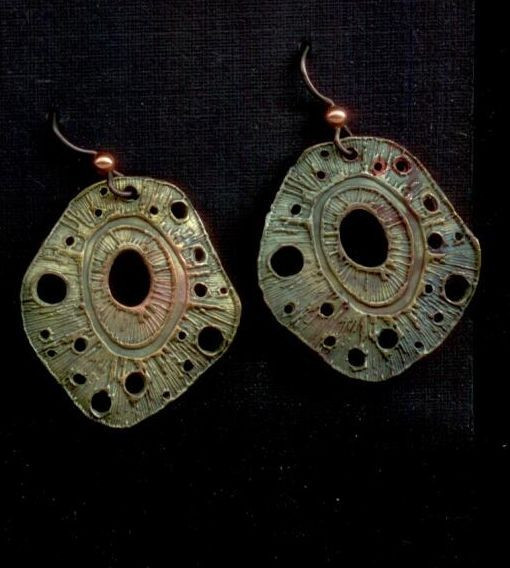 MOONSCAPE 1-7
Bronze earrings, wavy, niobium wires w/copper beads. 30 x 32 mm
$48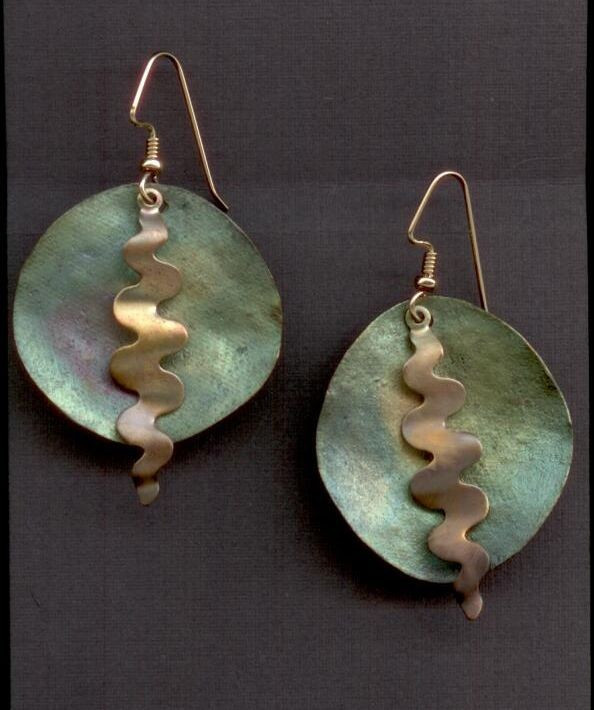 LILY PADOOZA 3-15
Bronze earring, brass stamping, gold filled ear wires.
35 x 35 mm
$42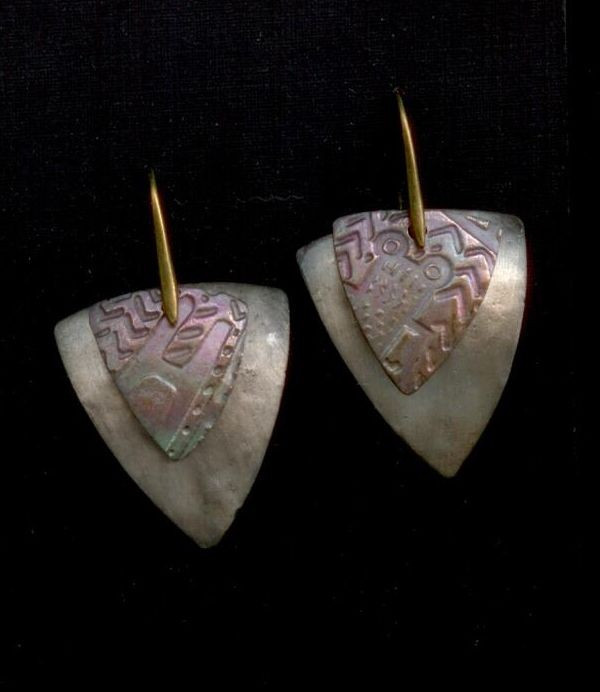 SHIELD 2-5
White bronze and bronze earrings, bronze ear wires.
30 x 35mm
$48