BOTANICAL GARDEN
1-37d
30mm
$30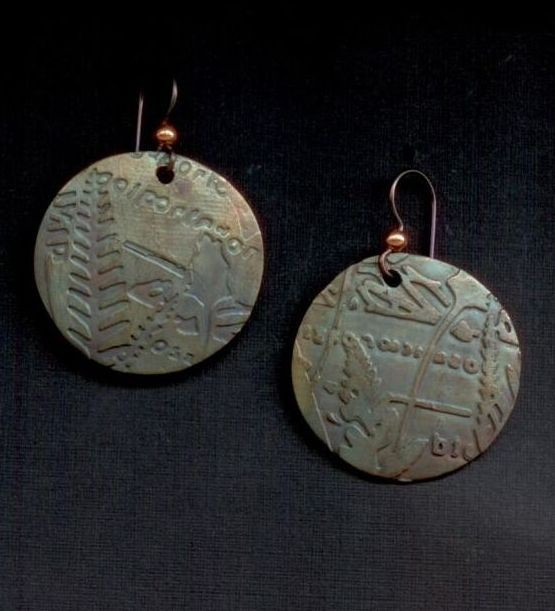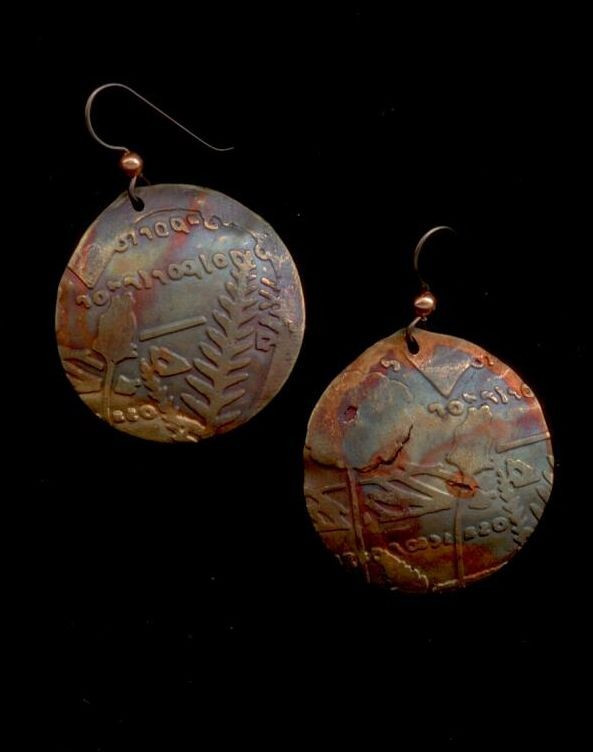 BOTANICAL GARDEN
0-6d
35mm
$34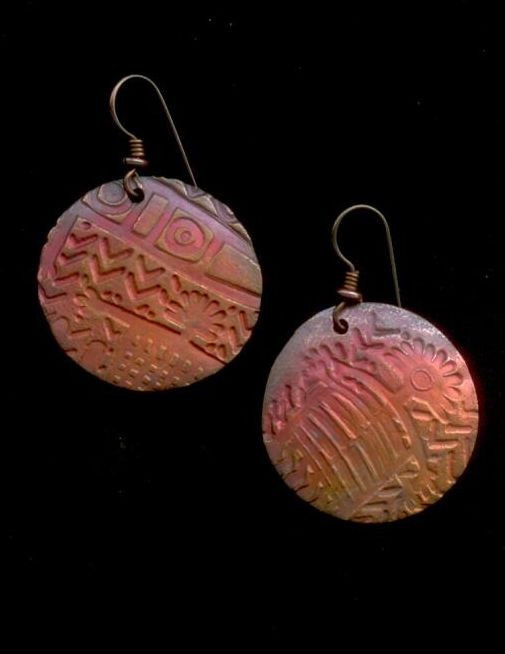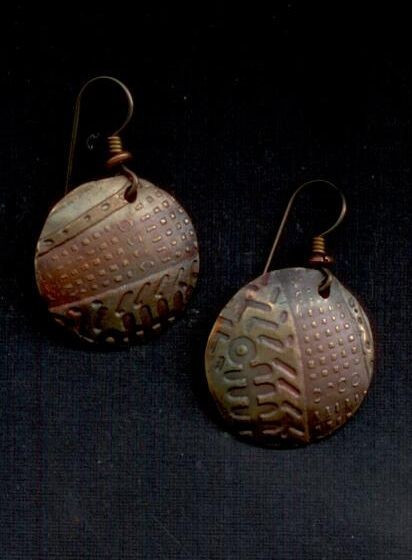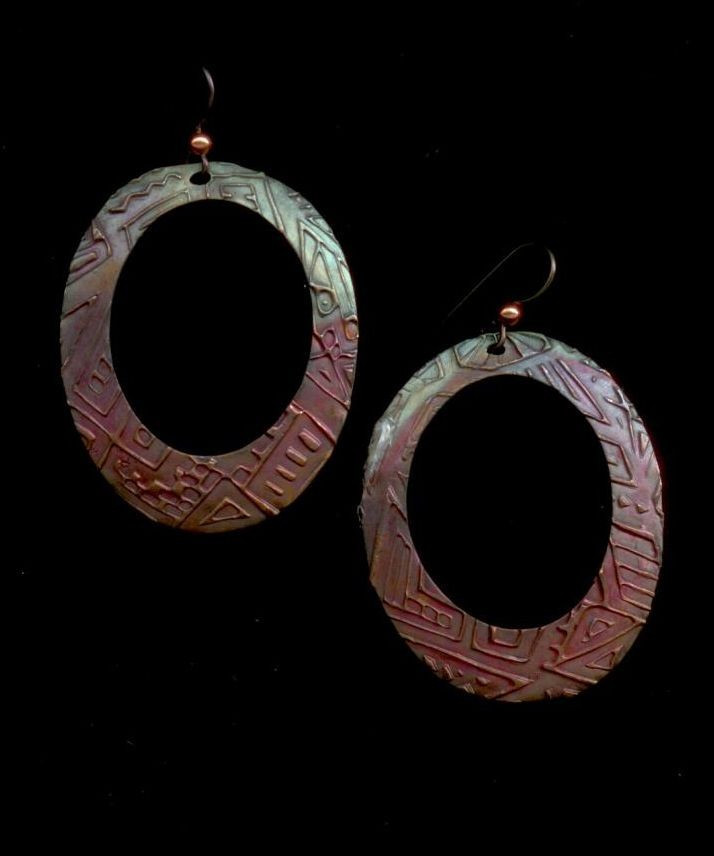 CAVE MAZE
3-9D
40 x 50mm

$42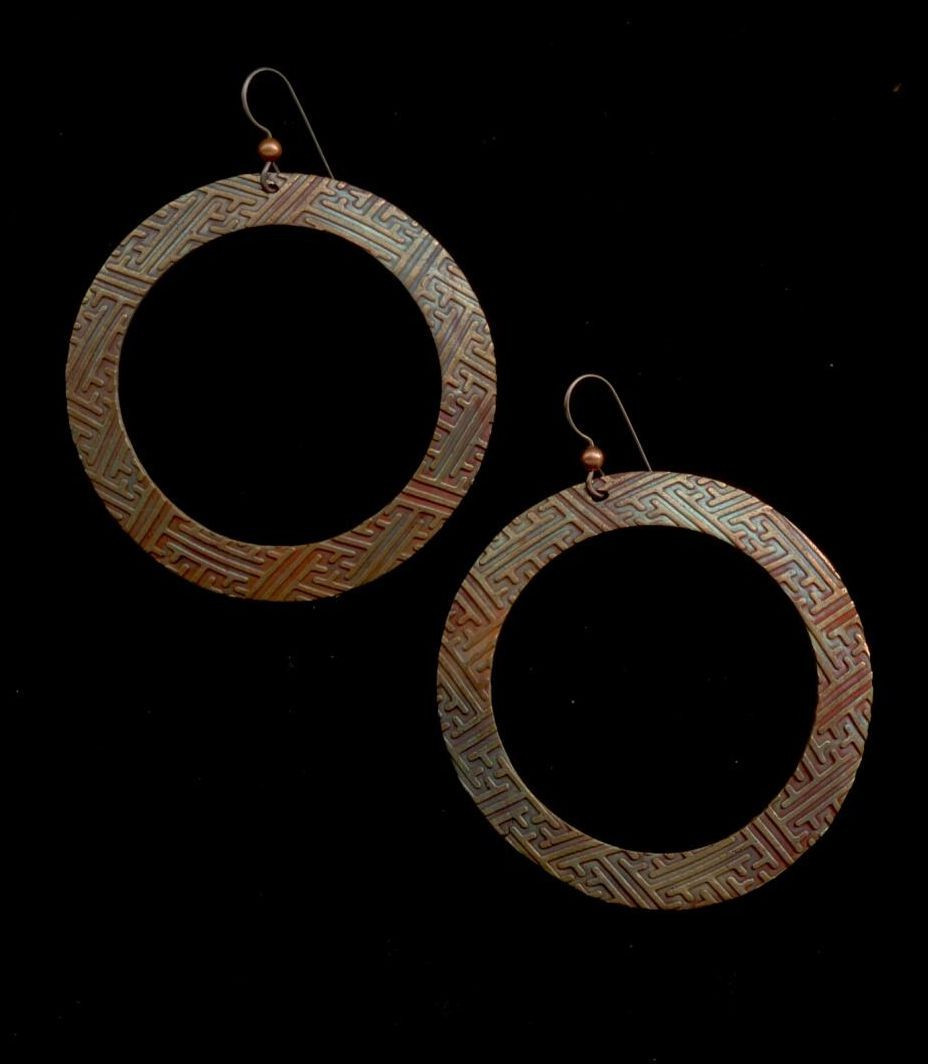 SHOGUN 0000-1h
55 x 55 mm

$42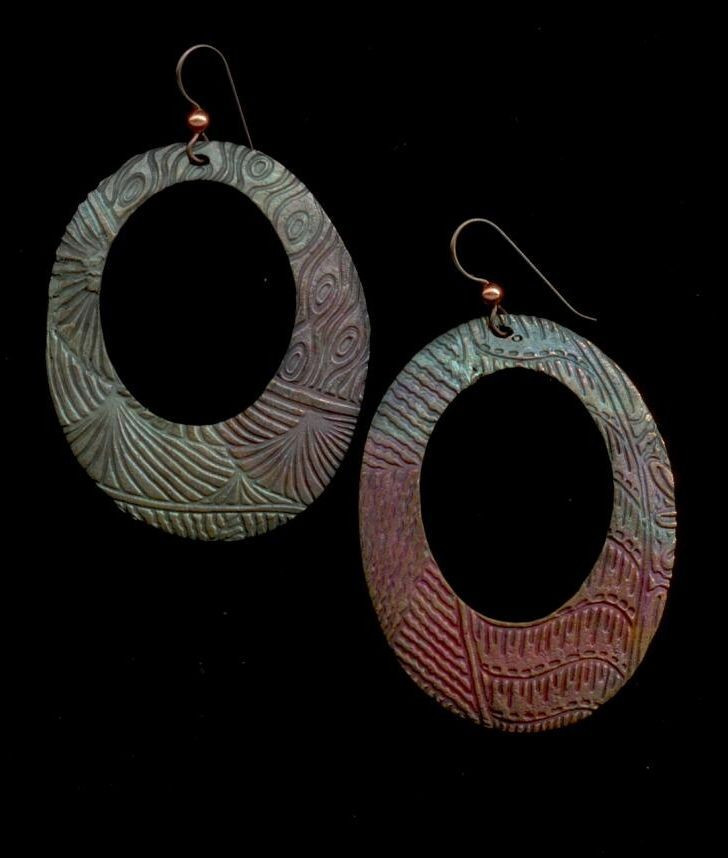 CONGA LINE
16-1
40 x 55mm

$42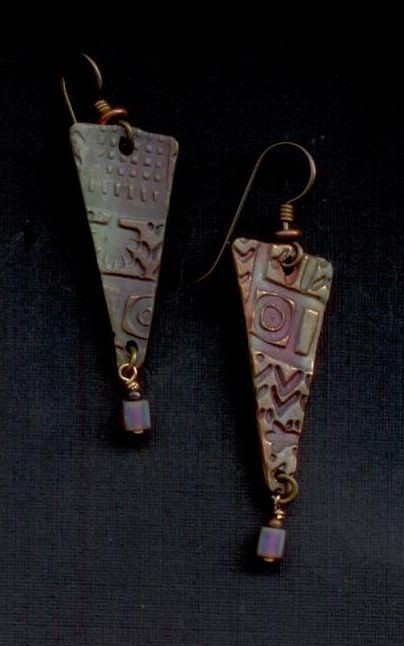 ASHANTI
12-6+
15 x 40 mm w/bead

$38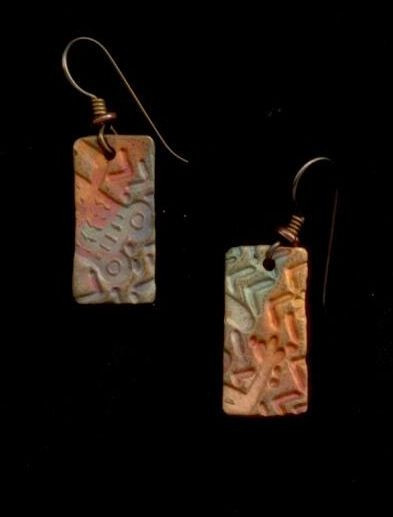 ASHANTI
9-34
10 x 20 mm

$24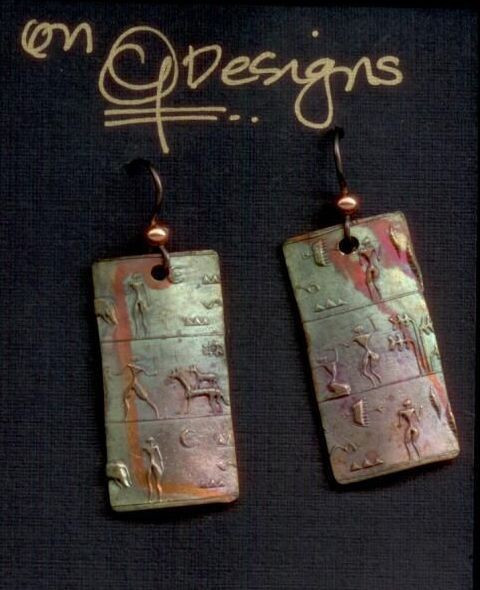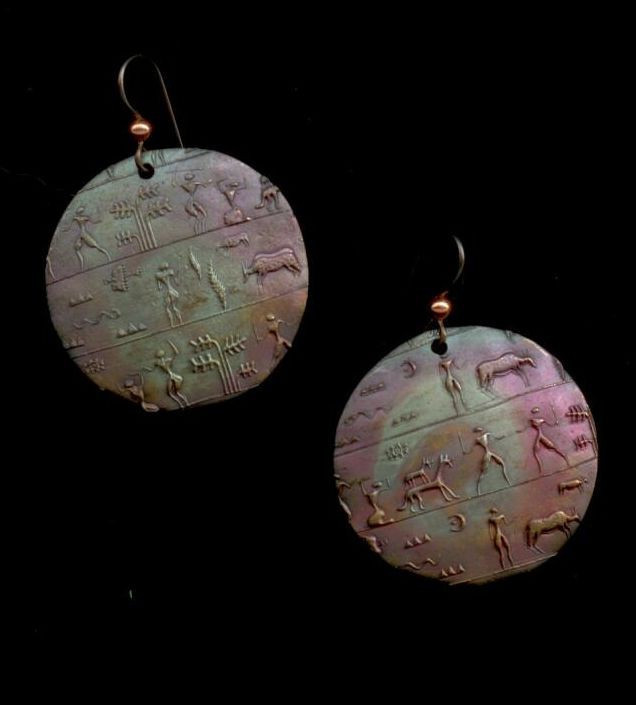 GLYPH 0-1
Bronze earrings, niobium wires with copper beads.
Heat patina. Because of this technique every pair will have a different color. Please contact me to see what colors are currently available.
35 x 35 mm
$34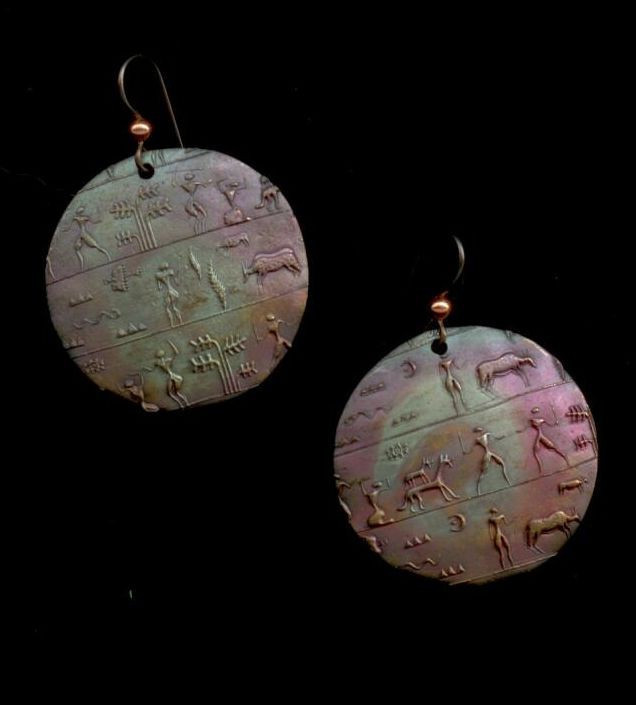 Work in Bronze Earrings 2 are named for their textures. Shapes include many sizes of round, hoop, rectangle, spear, oval and others. All textures are available in all sizes and shapes. Because these designs are duplicated, the color will vary considerably. For this reason it's best to convo me by text or email to see what is available.