Work in Silver 1 Collection are all One of a Kind. Silver used in the focal pieces is fine silver (.999% pure). All Chains are high quality sterling silver made in the USA, Italy as are the clasps.
Clicking the image will take you to my Etsy site where you can see more pictures and more information about the piece. Purchase there or contact me directly.

THE FOUR WINDS 1
$489
Click photo to buy in Etsy
I LOVE SILVER
Fine silver bracelet with 7
handmade charms, each one
unique, sterling silver beads,
sterling silver 7" chain (Italy or USA),
sterling toggle clasp.
$280
CROCODILE TEARS
Fine silver charms (.999), purple
turquoise, prase beads, sterling
silver 7" chain. (Italy or USA)
$280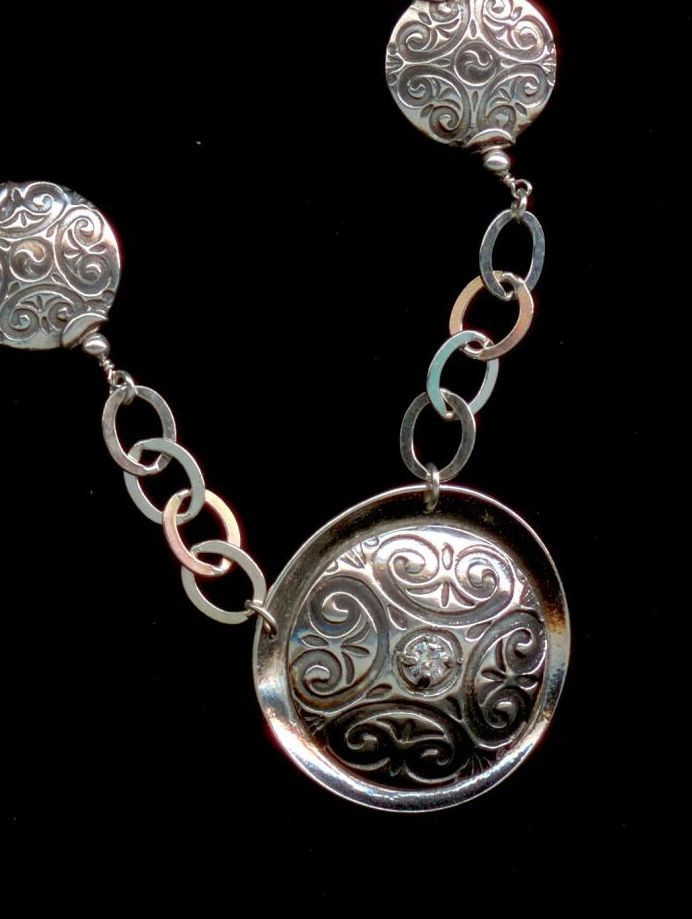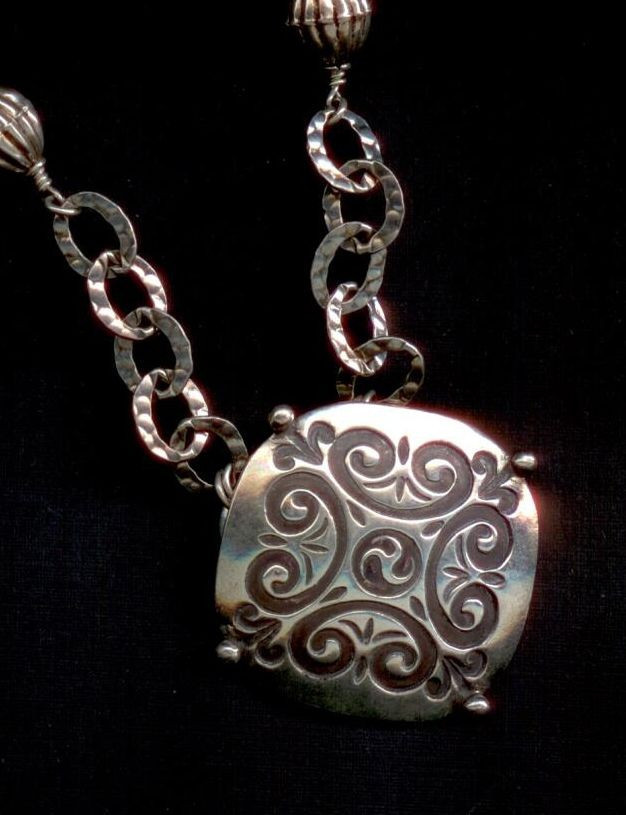 THREE BEARS WALKING 2
$580
Click photo to buy in Etsy